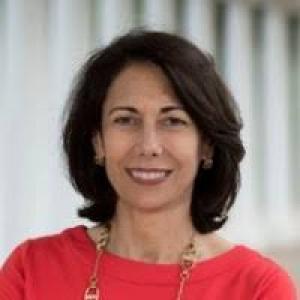 Assistant Vice President for Economic Development
Pace Lochte serves as assistant vice president for economic development at the University of Virginia. In this capacity, Pace partners with government, academia, and the public and private sectors to bring positive change to Virginia by leveraging UVA's unique assets and capabilities. Recent work has included linking UVA faculty, industry, and economic developers with opportunities related to autonomous vehicles, industrial hemp, biotech, and new venture creation. She also worked with pan-University teams to create the Applied Research Institute, the Commonwealth Center for Advanced Manufacturing, and the Advanced Manufacturing Apprentice Academy. Pace co-founded and currently co-leads the Appalachian Prosperity Project, which encompasses the University's efforts in far Southwest Virginia. She serves on a number of boards including the Central Virginia Partnership for Economic Development, the GO Virginia Region 9 Council, and the Charlottesville Area Convention and Visitors Bureau.
Prior to coming to UVA, Pace worked in the energy industry and also served as an engineering consultant for several privately held firms. She received a B.S. in petroleum engineering from Texas A&M University, an M.Ed. in higher education administration from the Curry School of Education, and an M.B.A. from the Darden School of Business.