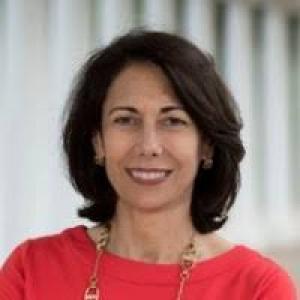 Assistant Vice President for Economic Development
Pace Lochte is a higher education leader with over 25 years of service to the University of Virginia (UVA). As Assistant Vice President for Economic Development, Pace partners with the private sector, government, academia, and nonprofits to bring positive change to Virginia by leveraging UVA's unique assets and capabilities. Her work includes linking UVA faculty, industry, and economic developers with opportunities related to biotech, nuclear energy, semiconductor chips, autonomous vehicles, and new venture creation. Pace is a strategic partner to the Charlottesville BioHub, a self-organizing community network that fuels the growth of biotech companies in Central Virginia and builds upon intellectual property and expertise emanating from UVA's substantial life science research portfolio. Her business background enables her to position the University as a high-value contributor to public-private partnerships.
Pace's work includes initiatives that impact the local community as well as communities across the Commonwealth. She is leading the University's Affordable Housing Initiative, a hallmark of President Ryan's Good Neighbor Program with a goal of supporting the development of 1,000-1,500 affordable housing units over the next ten years. Pace co-founded the Appalachian Prosperity Project, which encompasses the University's efforts in far Southwest Virginia.
Prior to coming to UVA, Pace worked in the energy industry and served as an engineering consultant for several privately held firms. She received a B.S. in petroleum engineering from Texas A&M University, a M.Ed. in higher education administration from the UVA School of Education and Human Development, and a M.B.A. from the Darden School of Business. Pace serves on a number of boards including the Central Virginia Partnership for Economic Development, the GO Virginia Region 9 Council, and the Virginia Economic Development Partnership (VEDP).